Tertiary General Hospital, PACS 'Impregnable' Barrier Collapses!
페이지 정보
작성자
Master
조회
3,647
작성일

21-01-07
본문
Taeyoung Soft, won 'Eunpyeong St. Mary's Hospital' after defeating Infinitt Healthcare
Chung Hee-suk reporter ( news@medicaltimes.com )    Enter the article: 2019-04-24 06:00
CEO Na Seung Ho "Competitiveness advantage of products & service ... It's enough to winning "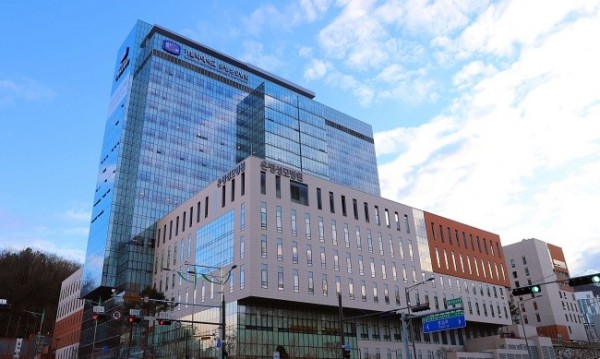 The first university hospital in North-western of Seoul , 808 beds Catholic University Eunpyeong St. Mary 's Hospital, which began medical treatment this month, selected Taeyoung Soft as a PACS provider.
| Medical Times | Picture Archiving Communication System (PACS)
It is a medical software that has opened up the era of 'Filmless Hospital' which replaced radiological film with digital image and multinational company failed to target Korea market. Therefore, Korean PACS market is dominated by Korean solution. 
In particular, Infinitt Healthcare has a unique share of 90% in the PACS market of the Tertiary General Hospital. There is a perceptual change in the tertiary general hospital PACS market, which has been regarded as impractical for later players. 
The epicenter is Eunpyeong St. Mary's Hospital of Catholic University. 
808 hospital scale Tae Young Soft is the first university hospital in Seoul's northwest area, and the PACS provider of the Pyeongsung St. Mary's Hospital, which started medical treatment this month.
The company started out as a subcontractor for Infinitt in 2005 and began developing its own products in 2013 and entered the PACS market in 2015.
A small company overpowered Infinitt and was selected as a PACS provider for the Eunpyeong St. Mary's Hospital is as unbelievable as David has defeated Goliath.
I was curious about the process from bid to business order. I met Tae Young Soft, CEO Na Seung Ho. 
He said, "I won the business competition with Infinitt for the PACS installation of Eunpyeong St. Mary's Hospital, especially because it was selected through technical evaluation, not price bidding, and It is meaningful that I got the first reference from the university hospital."
"We have completed the installation of PACS according to the commencement of the medical treatment and it has been working well without any mistakes" and "10 people including company service engineer and applicator are in charge of management since it is early in system installed." 
What is the background behind Taeyoung Soft's selection as a PACS provider of the Eunpyeong St Mary's Hospital over Goliath's competitors? 
Na Seung-ho said, "Infinitt PACS has more functions, but we are superior in technical aspects such as medical image loading & search speed and system stability." He cites the inherent comparative advantage as the reason. 
" Eunpyeong St Mary's Hospital might be just one of many hospitals to Our, but it was important for us to survive," he said. "We were able to accept the technical requirements proposed by the hospital during the bidding process, and it was highly regarded by the hospital. "He said.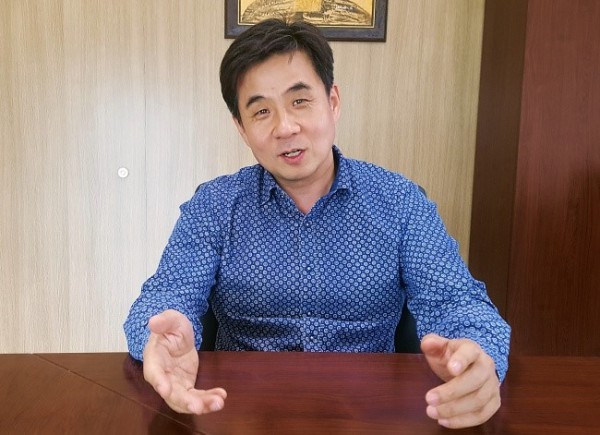 Na Seung-ho Taeyoung Soft CEO
Taeyoung Soft, a late-comer, has been steadily preparing to launch into a tertiary general hospital market with high entry barriers. 
In the meantime, it has accumulated technical know-how and has been recognized for its technological capability through experience of establishing PACS in Severance and Kyunghee University Dental Hospital, as well as about 300 small hospitals and clinics. 
It was possible to focus on the company's ability to develop user-centered PACS technology and solutions, from the beginning of the company until now to 12 developers. 
In addition, Eunpyeong St Mary's Hospital also visited and heard the user's on-site evaluation from the dental university hospital where the PACS was built by Tae Young Soft, and gave a high score to Taeyoung Soft in the process of selecting PACS provider. 
Especially, as a result of word-of-mouth communication between General Hospitals about the market-recognized technology and the news of "PACS installation at Eunpyeong St. Mary's Hospital", "Love Call" is continuing.
He said, "There has been a lot of inquiries coming from middle and large hospitals with news that they have successfully installed the PACS at St. Mary's Hospital." "I can not say, but I have already signed or is in the process of contracting with some hospitals." 
Na Seung-ho said, "A lot of Tertiary hospitals are in the process of replacing solutions that have a better operating environment to upgrade the PACS currently in use." 
In the meantime, "It is inevitable that the bidding competition with Infinitt Healthcare in the tertiary general hospital market of PACS migration.", he convinced "TaeYoung Soft has enough odds because we have a solution competitiveness such as faster image loading & reading speed than competitors and a high service satisfaction of users"
Chung Hee-suk reporter (news@medicaltimes.com)